MPO-MPO 12/24 F OM3 Trunk Cable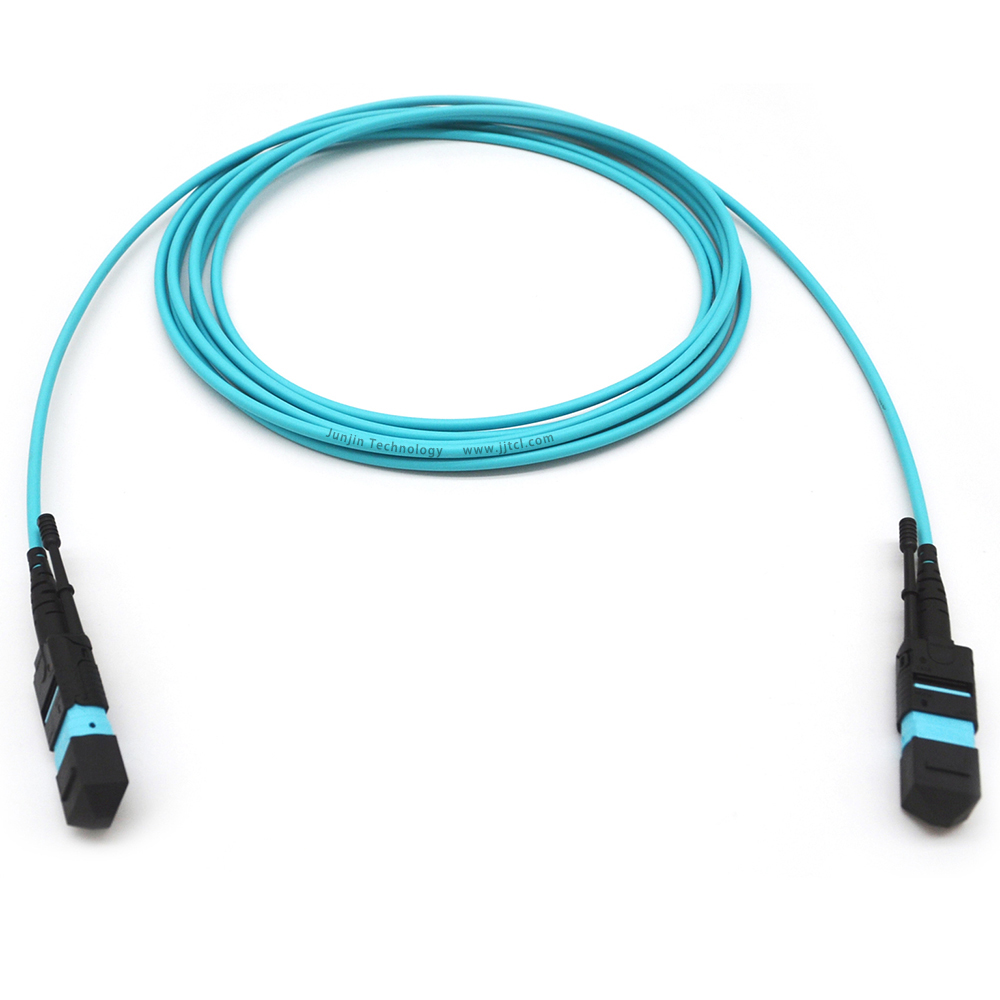 MTP/MPO trunk cabling connects MTP/MPO modules together as a permanent link. They facilitate rapid deployment of high-density backbone cabling in data centers and other high-density fiber environments, reducing network installation or reconfiguration time and cost. Its efficient plug-and-play structure greatly reduces the initial installation and routine maintenance costs. Pre-terminated trunk cables can also be used with plug-and-play modules or MTP/MPO connector panels to achieve multi-level connection. Pre-terminated trunk cable can also be extended by MTP/MPO panel with the plug-and-play module. They are used to interconnect module cassettes, panels or ruggedized MTP/MPO fanouts, spanning MDA, HDA and EDA zones.
Application:
● Data Center Interconnect
● High-Density Fiber Management
● Telecommunication Networks and CATV networks
● LAN/WAN Premises
Complied Standards
Comply with IEC 61754-7, TIA/EIA 604-5, Telcodia GR-1435-CORE Issue 2 standards.
Fire resistance comply with low smoking (IEC 61034), halogen free (IEC 60754-1), flame retardant (IEC 60332-1-2), and corrosion proof (IEC 60754-2)
General Specification
| | | | |
| --- | --- | --- | --- |
| Connector A | MTP/MPO | Connector B | MTP/MPO |
| Fiber Mode | OM3 50/125μm | Wavelength | 1300/850nm |
| MPO Connector Low loss IL | ≤0.35dB Max (0.20dB Typical) | MPO Connector Standard loss IL | ≤0.7dB Max(0.40dB Typical) |
| MPO Connector RL | ≥30dB | MPO Connector Brand | US Conec,Hankusan,Nissin |
| MPO Housing Color | Aqua | Jacket Color | Aqua |
| 40/100G Ethernet Distance | 100M at 850nm | 10G Ethernet Distance | 300M at 850nm |
| Cable Jacket | OFNR/OFNP/LSZH | Fiber Count | 12/24 Fibers |
| Jacket OD | 3.0mm single sheath | Polarity | A,B,C or Customized |
| Storage Temperature | -40 to +85°C | Operating Temperature | -20 to +70°C |